About the Ethnic Heritage Center
The Ethnic Heritage Center (EHC) is a non-profit ethnic heritage archives, museum, and research center, arising out of the two-decades-long association of five Connecticut-based ethnic historical societies. We are based on the campus of Southern Connecticut State University (SCSU) and registered as a 501(c)3 charitable organization.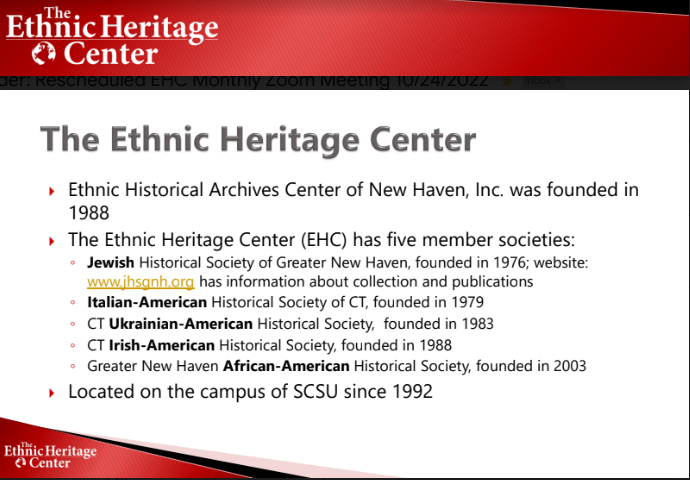 Our Vision
To cultivate pride and celebrate cultural differences, as well as commonalities, among different groups in our community.
Mission Statement
To preserve and share the histories of the ethnic groups that have contributed to the vitality of the Greater New Haven community, promoting the values of human dignity and social justice.