WALK NEW HAVEN: Cultural Heritage Tours is a multi-media project that has been created by the Ethnic Heritage Center (EHC). We have published four books on the history of New Haven — our new book on Grand Avenue has just been released.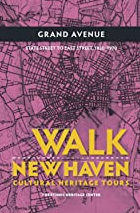 Previous tour books are also available on Amazon.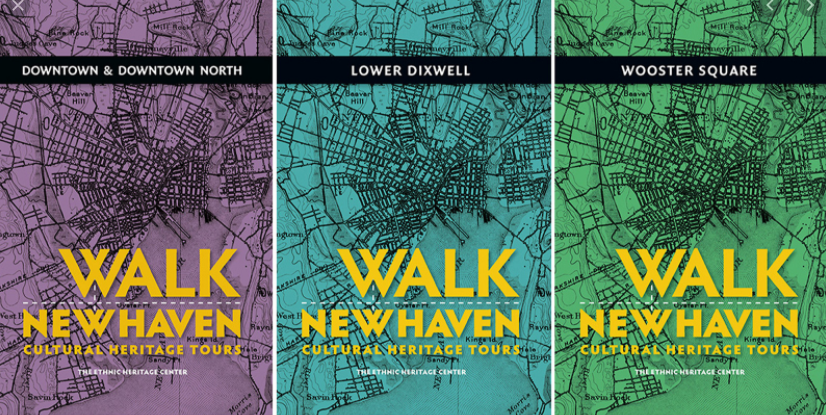 Although some of the buildings described are no longer standing, their stories remain. This self-guided walking/biking/driving tour tells the pre-1970 stories of the experiences, contributions and hardships faced in New Haven by five of the cultural and ethnic groups that have enriched our community. A major goal of the EHC is to stimulate an interest among the many additional cultural groups in New Haven to form historical societies to preserve and share their histories. This project is the start of that process. We plan to include sites important to additional cultural groups in our community in the future.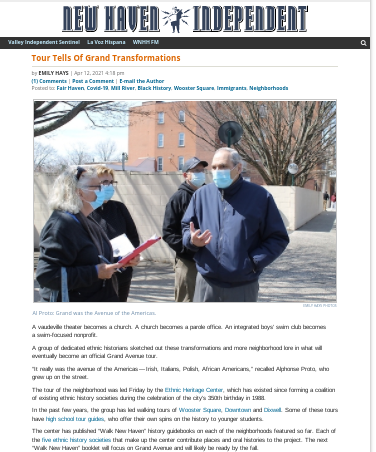 Read news coverage of our Grand Avenue tour.