Our collections include:
Pictures, books, magazines, newspapers, video and audio media
Oral histories and interviews
Personal papers
Society publications
Artifacts
Rare and unique items
Please Contact Us to learn more about our Research Collections. See below for information on collections maintained at EHC by our Member Societies.
_____________________________________________________________________________
** Greater New Haven African-American Historical Society **
The GNHAAHS and EHC are the court-appointed custodian of the records of the Dixwell Q House.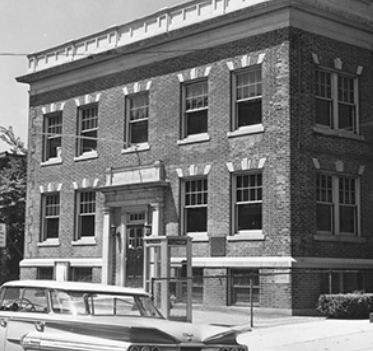 ** Jewish Historical Society of Greater New Haven **
Archival Finding Guide available here.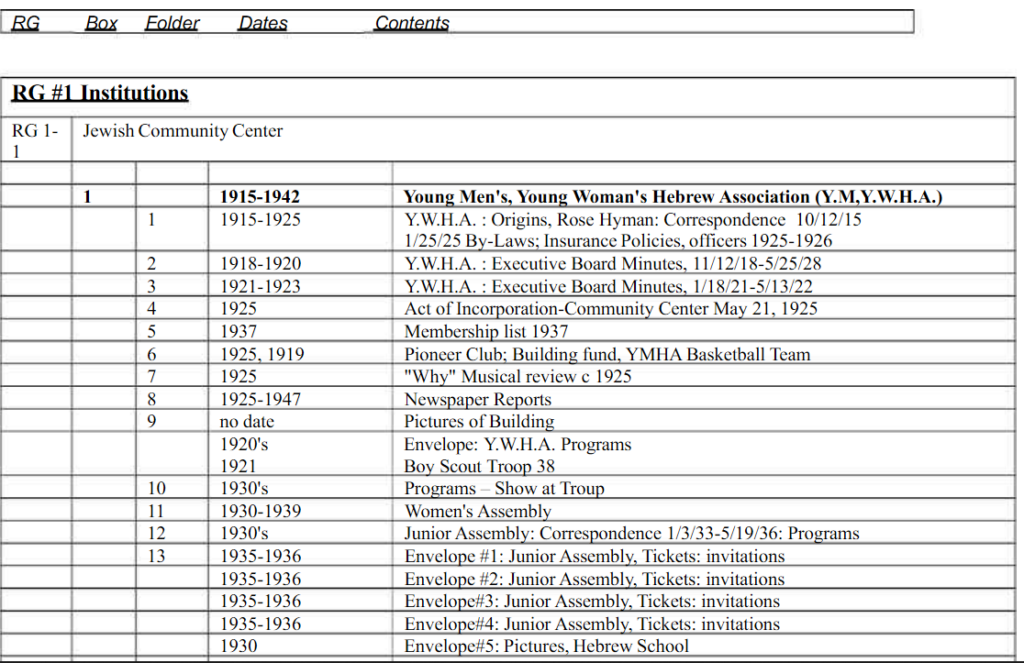 ** Italian-American Historical Society **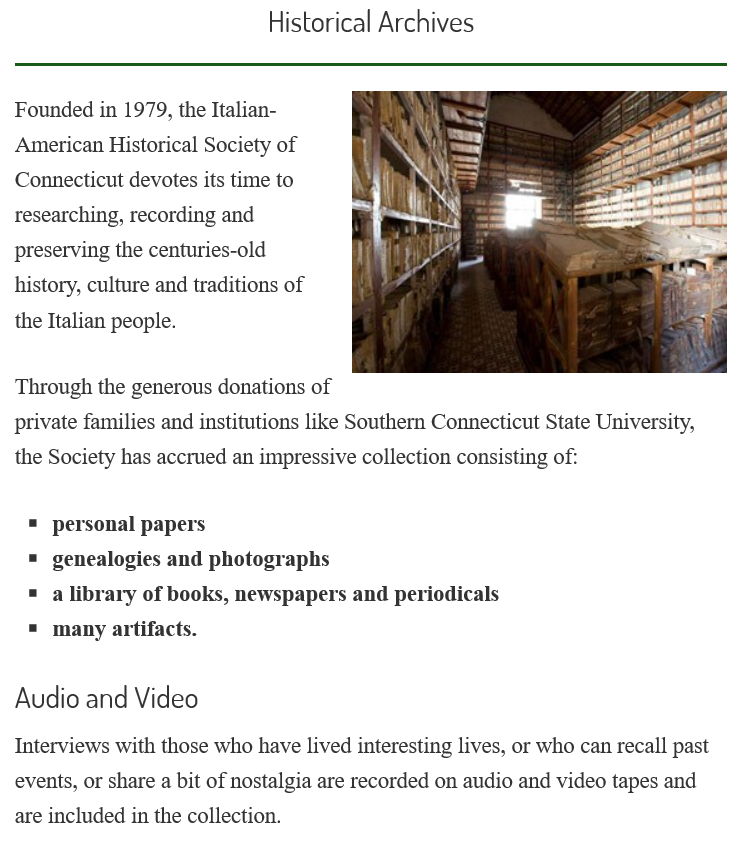 ** CT Irish American Historical Society **
LIBRARY-ARCHIVES – CTIAHS maintains archival collections and a library of books about Irish history, culture and genealogy at the Ethnic Heritage Center at Southern Connecticut State University in New Haven, CT. The library contains many aids for historical and genealogical research, such as a set of old New Haven city directories, New Haven school records, personal interest collections and family histories that have been donated to us by Irish people throughout Connecticut.